How I found my own unique profession:
My name is Gabriel Waldeyer, I was born in 1968 and grew up in Munich (Germany).

Since my youth I am ex­ploring the meaning of life and other spiritual issues. Up to this day I do not accept why we in­carnate from para­dise on earth and then we are forced to do things that do not really suit us. This started for me with school enroll­ment and especially in­tensively from the age of 12 on. My calling arose from this topic:

Namely to support the transformation of a world of having to go to work (hamster wheel, modern slavery, dependency) into a world of wanting to go to work (freedom) by guiding people into effort­less­ness or ful­fill­ment with their pro­fessional work.

Out of this inner call, I took advantage of vocational coaching, in the course of which I recognized my talent through my own qualities and my path in life, as well as the fact that it was already constantly slumbering and working un­consciously in me:

This is a kind of an intui­tive laser pointer view with which I can see what part of someones professional work is consis­tent and contri­butes to make money effort­lessly. I call this part the cashcow talent explained here. Or, with other words: essential speciali­zation. There­fore, the title of my vocation is SPECIALIST FOR SPECIALIZATION: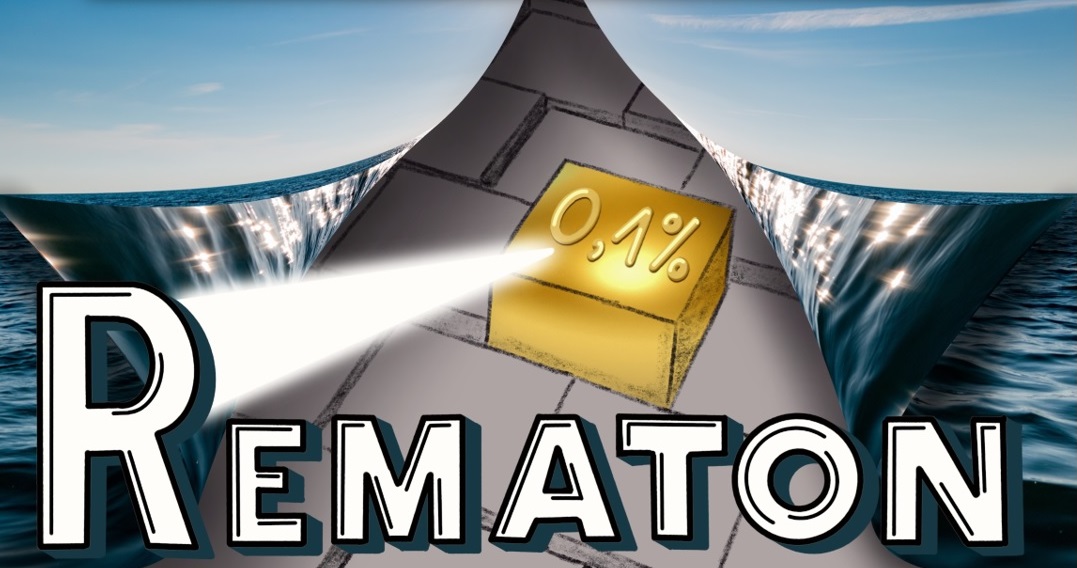 Artificial bloat, foreign energies, not self-created but inconsis­tently copied as well as mostly accompanied by con­current masking have always been an abomination to me. A punk in a big city, who openly shows that he cannot and does not want to do any­thing with this society is often more authentic to me than a oppertunist in a suit who swims with the crowd.

Parallel I still work in my first job as a freelance IT specialist, which represents a mani­festation of my calling and gift. More details here. However, there is no general recipe, every route is different.
What exactly is the Cashcow-Talent?
A cash cow is the product in a company that simply earns money without a lot of effort or advertising, so it is practically a sure-fire success. In this capacity, it can, for example, finance innovations that do not generate a return on investment at the beginning. According to my definition, the cash cow talent is the point of your character qualities and abilities with which you can generate an income without effort. To do this, you have to specialize in it and first need a broad pro­fessional field that suits you.

The cash cow talent does not necessarily have to be the same as the 0.1% unique­ness, mentioned here, but can, for example, only finance it temporarily until a new speciali­zation level and quality of the cash cow talent is reached. I call this process life­long and constantly ongoing, essential speciali­zation, in which we get closer and closer to our core being.

There is an important differentiation bet­ween a cash cow talent and the unique, authentic cash cow talent. The former uses the skills you have learned to generate a flow of money and, although you enjoy making money with it, it can become ex­haustive or no longer meaning­ful for you, especially from the second half of your life on, while the latter essen­tially uses the options you have brought with you since birth and is not using any foreign know­ledge,so that you are original with it. The closer you are to your 0.1% in the second, the more impossible it will be for someone to copy you and the more ful­filling your pro­fessional work will be which you support with those qualities.
How many sessions are required and what does it cost you ?
Experience has shown that the number of sessions to identify your cash cow talent or the ideal specialization respectively niche for your respective phase of life is between 1 and 3 appointments at intervals of a few weeks and months, with pronounced scanner personalities up to 10. In the continuing appointments, the initial information usually comes back again and is confirmed and there is support in a phase in which courage or confirmation is required to stay on your path and to believe in yourself.

Investment: these are mainly the steps you go after a session with me, I only give help for self-help, do not carry dead dogs across the street and only read from your field and thus consult mine. One session costs 84 EUR (72 GBP / 102 USD / 92 CHF) VAT inclusive. Duration between 45 and 90 minutes. Consulting via telephone, video or messenger-call. Time zone for the slots shown in the booking calender is: UTC+01/UTC+02 (CET/CEST). The better and more precise your question, the better and more precisely you will get the answer.
Published blog article:
Self-realization with a holy cash cow
Free Self-Check:
Is your current or future job in synch with your essence ?
Click here, to execute an anonymous and free self-check.
My contribution to the common public interest:
The common good arises when every­one takes full responsi­bility for them­selves. This means, among other things, to be original. 1 half-finished original is worth more than 1000 perfect copies. Nobody needs to study at uni­versity to be an original. I support this with my work.
What exactly does REMATON mean ?
REMATON corresponds to the vibration frequency of my gift that I brought with me on the soul level, namely the recognition of your very own, authentic and unique cash cow talent or the specialization or niche that is right for you. In a lived unity consciousness, REMATON represents this aspect in yourself. Therefore it is called REMATON, your unique and authentic cash cow talent! If you react intuitively to this, then I am the right person for your concern, no matter what it is. Based on the conviction that our souls or intuition work very much differently than our minds, namely from a much higher point of view on worldly things and recognizes much more higher connections I mainly work from the intuitive solution level. For the ratio, R.E.M.A.T.O.N. can be seen as an abbreviation for:
| | |
| --- | --- |
| R | econnection to your |
| E | ssence and uniqueness within your very own and supporting |
| M | atrix where you overcome your |
| A | nxiety and where you handle your |
| T | oDos in |
| O | peness upon your holistic being to walk |
| N | on-copyable ways within your profession in which you will be most successful. |
Legal information:
® is a registered brand.
Data pro­tection declaration according to GDPR
Imprint
Terms and con­ditions
In­corporated legal entity
Purity promise:
Inspired by the Bavarian purity law for beer anno 1516 is this web­site free from any online marketing, ad­vertising methods, psycho­logical tricks, advertising offers and other useless, dis­honest and annoying things, such as cookies. It also does not contain a single line of super­fluous HTML coding and this re­presents the aim of my work. Testi­monials are also not listed here because they are mostly one-sided with resulting mani­pulation and do not provide an objective overall picture. This is my own purity law personally applied here for a service offer of the new age.